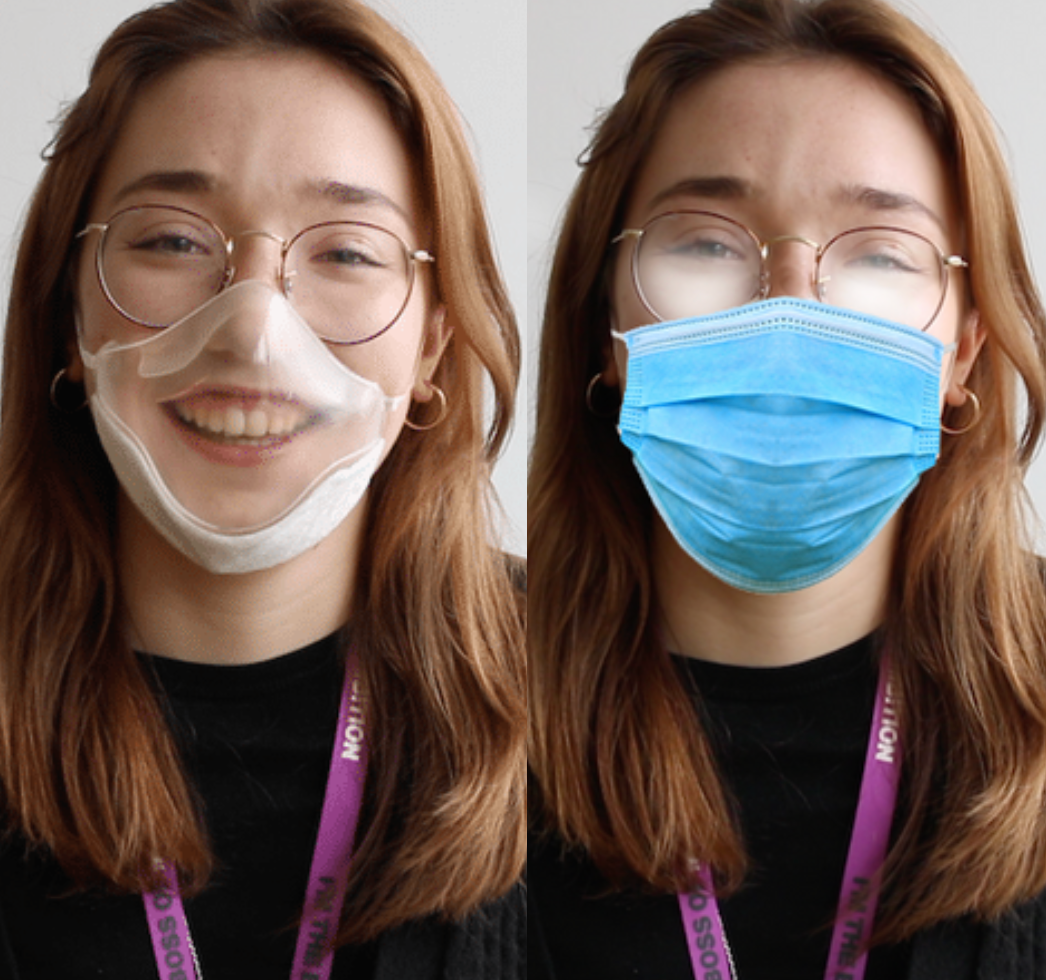 Inclusion through innovation
Our company is deeply committed to supporting the community and aligning with the values of the NHS C's of nursing - care, compassion, courage, communication, commitment, and competence. Our goal is to enable end-users to benefit from inclusivity and wellbeing through our products.
We take great pride in manufacturing many parts of our products in the UK, ensuring the highest quality and standards.

Additionally, we are actively lobbying the government to create a standard that will benefit all members of the community and support our ongoing commitment to excellence.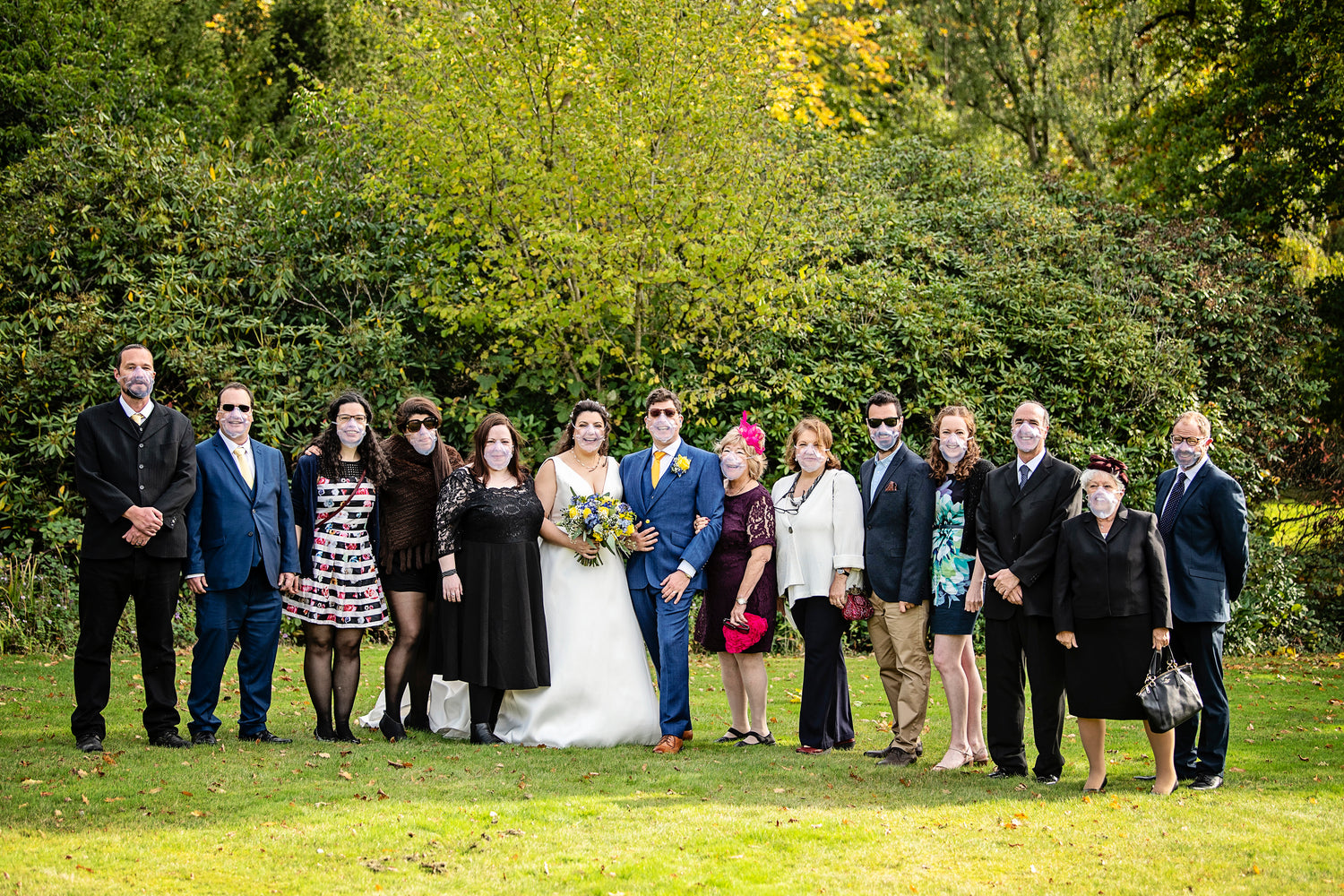 Working with the deaf community
Above image is one of our earliest iterations, and was specifically designed and supplied for the UK's first Covid lockdown wedding, where limited numbers could attend. Bride, groom and guests being able to smile in photos shows the very basic benefits of transparent masks, and the impact of losing up to 98% of communication when hearing impaired. On hospital visits, this is incredibly apparent.
We continue to work with the deaf community to improve and enhance our products, always putting our customers needs first.